Welcome to Health-Care Pharmacy
For over 30 years, Health-Care Pharmacy has been an independently owned retail pharmacy that strives to provide quality, personal health care services. Our friendly and knowledgeable staff prides itself on being on a first-name basis with our patients and always going the extra mile to help. Whether you need prescriptions filled, compounding, or assistance with Medicare – our team has you covered!
Above all, we are dedicated to our patients and work hard to ensure they get the best services available at the best prices.
Stop in to Health-Care Pharmacy today for exceptional
health and wellness services.
Meet Our Pharmacists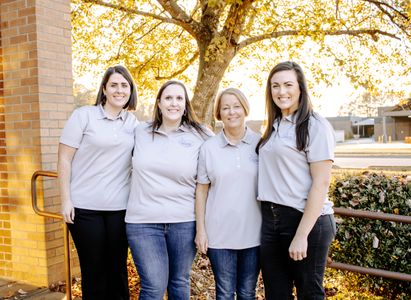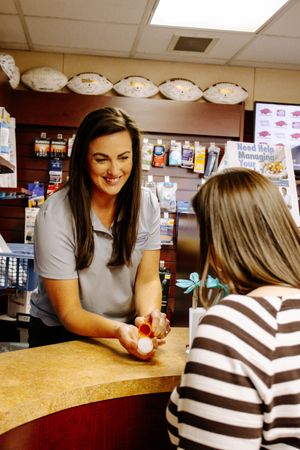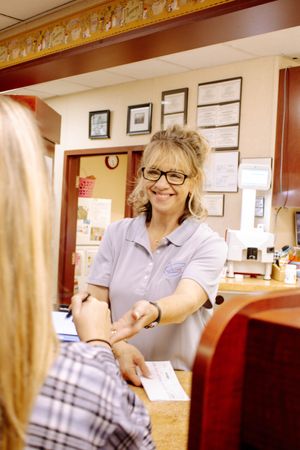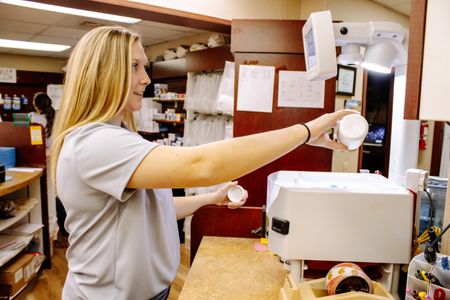 Karen Cree
Karen Cree, Pharm.D is married to Paul Cree, and the owner of Health-Care Pharmacy. She enjoys running, bicycling, golfing, and reading. Karen graduated from Morrilton High School in 1976. She received her B.S. in pharmacy from UAMS in 1981 and completed her Pharm D there in 1997. Karen worked several years at both the local hospital and Clinic Health-Care Pharmacy which she purchased and renamed in 2006. She is currently on the South Conway County School Foundation Board and St. Vincent Morrilton Governing Board. She is also a member of the Conway County Community Foundation, Morrilton Ladies Golf Association, is on the Board of Directors for Petit Jean State Bank, and is a sustaining member of the Century League of Morrilton. Karen was named the Earl Love Business Leader of the Year in 2013.
Andrea Hoggard
Andrea Hoggard is a Russellville native who loves to read and watch sports. She graduated from U of A in 2003 with a B.S. in Chemistry and from UAMS College of Pharmacy in 2007. She has worked here since 2012.
Mandi Roller
Mandi Roller is married to Andy Roller, and together they have 3 kids: Wilson, Eva, and Amelia. She graduated from Sacred Heart Catholic School in 2007 and graduated from UAMS College of Pharmacy in 2013. She has worked here since 2017.
Melody Russell
Melody Russell is married to Dillon Russell and graduated from Morrilton High School in 2008. She graduated from UAMS College of Pharmacy in 2014 and has been here since graduation.
Meet our Support Staff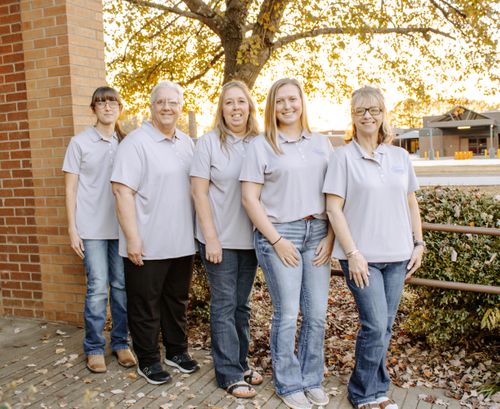 Laura Moore
Laura Moore is married to Edward Moore. They have three sons Joshua, Nicholas, and Lucas, and several grandchildren. She has been working in pharmacy for 35 years ever since she started working with her father Richard DeSalvo in November of 1987.
Denise Martin
Denise Martin is a part-time technician who lives in Scottsville with her husband Toby. They have 6 kids: David, Brandi, Shaylene, Chelcie, Lora, and Drew, and 16 grandchildren. She loves reading and farm life and has been a pharmacy technician for 20 years.
Leah Moore
Leah Moore is a part time pharmacy technician who graduated from Sacred Heart Catholic School in 2021, and is a current student at the University of Central Arkansas. She has worked here since March of 2020. She is also the 3rd generation to work in pharmacy.
Cindy Gatling
Cindy Gatling is a Morrilton native who graduated from MHS in 1993. Cindy and her husband Blake have 2 kids: Maggie and William. She has been in pharmacy for 20 years.
Sam Williams
Sam Williams started as a full-time clerk in December 2022. She graduated from Morrilton High School in 2011 and Welch College in Nashville, TN in 2014.